CITB Apprentice Winner
FIRST YEAR APPRENTICE WINNER RYAN STONE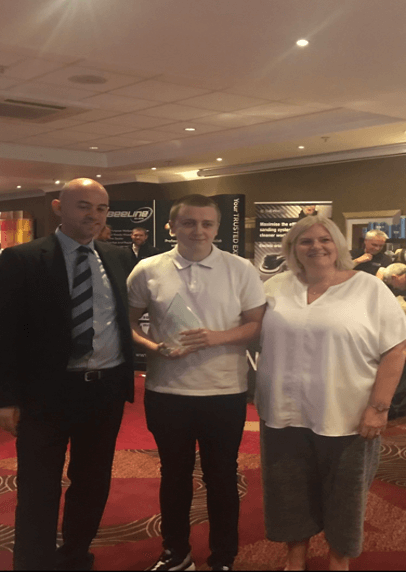 Ryan Started with Decorous in August 2018 as a first year apprentice, Decorous had done many interviews looking for a first year apprentice and soon as we spoke to Ryan we knew he was the one for us, his enthusiasm about learning, his attitude and willingness to help out when needed and has exceled in everything he has done to date. All the Tradesmen within Decorous always want young Ryan to work with them due to how good his attitude and work rate is.
Ryan joined decorous from a local training group called (Tigers) Training initiatives Generating Effective Results Scotland, they contacted us regarding telling us that they had a great young lad who's looking for an apprenticeship and would we be willing to give the young lad an opportunity, from meeting Ryan to taking him on trial the rest is history as Ryan is nothing but a credit to Himself and his Family.
Decorous aim is to keep Developing Ryan and with the attitude this young man has got I don't see this being a problem, hopefully next year he will be back for another award at the Scottish Decorators awards.