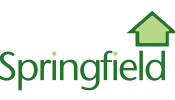 Bertha Park, Perth
Bertha Park, a new village on the outskirts of Perth is in its infancy of being developed. Within its 333 hectares, 3000 new homes will be built by Springfield.
Decorous are extremely proud to be on site carrying out the AMES taping and decoration of the very first phase to be built.
A feature of Springfield developments is the ability for their customers to choose their own colour scheme prior to moving into their new home. Our team of skilled and experienced planner/estimators meticulously calculated the quantities of materials required to ensure maximum efficiency in waste management and cleaning of equipment.  We also had to work closely with Dulux, our paint supplier, to ensure that paint stocks were available in the specific quantities when required.
We thank the Springfield team for the opportunity to work on this project.
Project Duration
18 Months
Project Value Band
£350k - £400k
Client