V&A Contracts Manager Of The Year
The V@A Dundee Contracts Manager of the Year John Fraser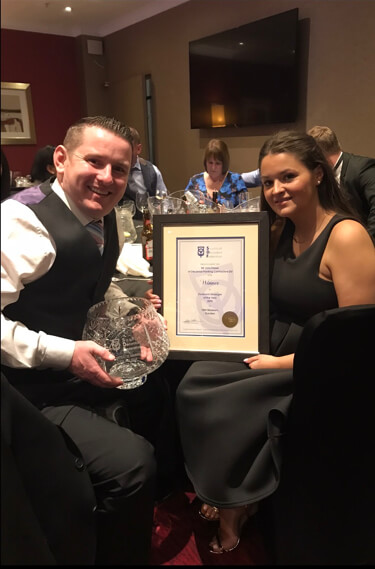 Start Date August 2017 – Completion January 2019
Decorous carried out the Ames Taping and decoration works on this prestigious project, brought to Dundee by the internationally acclaimed Japanese Architect, Kengo Kuma.
Due to the high degree of geometrical complexity the project was very challenging in relation to access and coordination of the works and had to be meticulously planned and carried out. Decorous provided an outstanding performance throughout the planning and construction stages at the V&A Dundee and provided an exceptional quality in finish demanded by such a prestigious building. We experienced a truly collaborative working relationship and valued their professional proactive approach which led to the successful completion of a key section of the project with our partners Bam Construction.
Decorous winning the award shows that the company has many qualities as we are renowned to be doing all major museums and Galleries in Scotland, we have previously done the Glasgow Transport Museum, Kelvin Grove Art Gallery and The Dunfermline and Museum Art Gallery.